Enjoy Healthier Water with YAMIZU® Water Filter
Transform your water and enhance your health with YAMIZU energizer: experience the unmatched benefits of structured water, improved purity, and enhanced vitality.
free return up to 30 days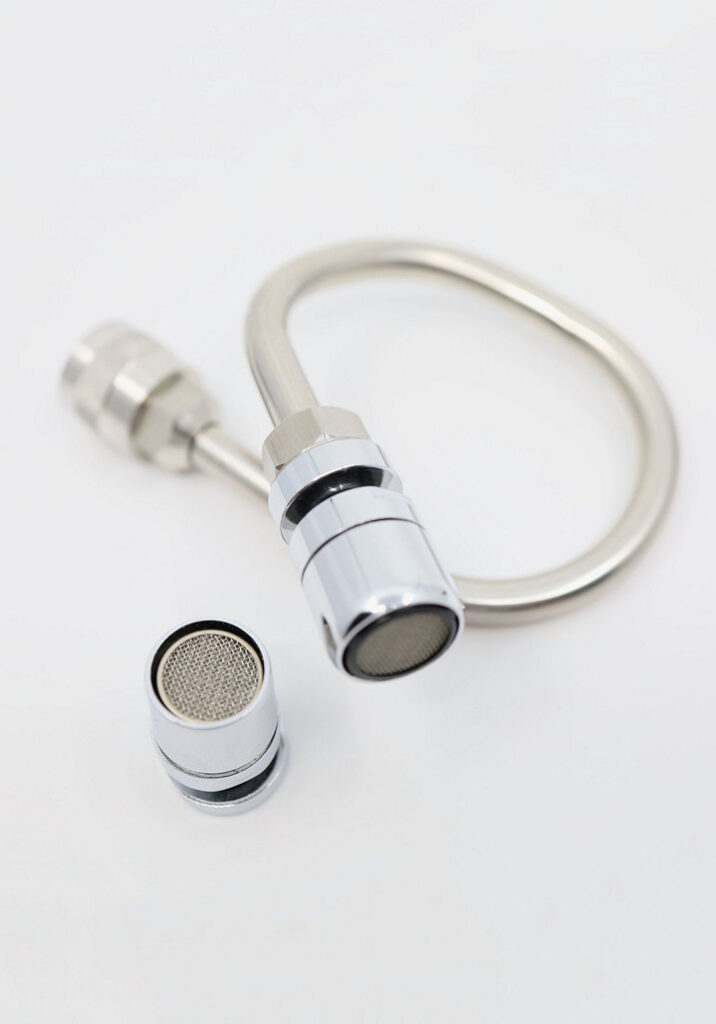 YAMIZU PT-252 Water Filter.
Purify Your Water, Nourish Your Life
The YAMIZU PT-252 water filter is the perfect solution for anyone who wants to enjoy pure and clean drinking water, whether it be at home or in the office. Its advanced filtration technology is adept at removing an impressive 93% of bacteria and impurities commonly found in tap water, resulting in a refreshing taste that is not only safe for consumption, but enjoyable as well.
Beyond improving taste, the filter boasts numerous health benefits. By removing harmful bacteria from water, it improves digestion, strengthens the immune system, and even helps to promote a positive mood. It is also a convenient replacement for hand sanitizers and antibacterial machines.
Additionally, with the added advantage of reduced environmental impact and savings from buying bottled water, investing in this innovative product is not only a healthy choice but a smart financial one too.
Discover Our Revolutionary Water Filter.
Healthy Water, Healthy You!
See How YAMIZU Can Transform Your Drinking Water.
The YAMIZU Difference
Elevate your water experience: discover the YAMIZU difference.
Why Choose Our Water Filter?
Discover the benefits of clean, refreshing water.
Better Health
Our water filter removes harmful bacteria, giving you cleaner, purer water that is better for your health and your taste.
Enhanced Structure
Our water filter creates energized small molecule water of only 2-3 nm in diameter, that easily enter and nourish cells while enhancing immunity.
Get Healthier with Our Structured Water Filter.
Easy to Use
Our filter is easy to install on faucets, showerheads, or RO systems without the need for electricity or chemicals, and no cartridge changes required.
Certified Safe
Our filter is rigorously certified to meet the highest safety standards. With a long lifespan, it's a cost-effective way to keep your drinking water safe and refreshing.
Our Impact
How Yamizu is making a difference in the world.
Frequently Asked Questions.
Here are some common queries our customers have about our product.
What's in the box
Experience the purest and healthiest drinking water with our innovative water filter!
Have a question or comment? We'd love to hear from you!
Get in Touch
Whether you're a customer, a potential partner, or just curious, please don't hesitate to reach out. We're looking forward to hearing from you!
Some of Our Fans
Don't just take our word for it: real stories of improved health and well-being.
Enhance Your Brand with Personalized Water Filters
Customizable Filters for Your Brand!
At YAMIZU®, we understand that every brand possesses its distinctiveness and individuality. Thus, we provide OEM/ODM services that enable you to personalize our water filter to cater to your brand's particular necessities. By doing so, you can possess your own branded water filter, skillfully designed and expertly crafted by us, and custom-made to meet the demands and preferences of your customers.